Our expertise will get the most out of your next live event
Everyone's talking about it: Facebook LIVE.
Sure, you can do it yourself, fumble around, using your iPhone … but what if we told you that starting at $999, we can run a two-camera live event for you, with professional-quality audio. Would you still want to do it yourself? No!
Facebook LIVE is perfect for one or more presenters, panel discussions and Q&A sessions.
We can provide one, two, three or more cameras, live switching, professional lighting and staging. We can do it all – competitively priced.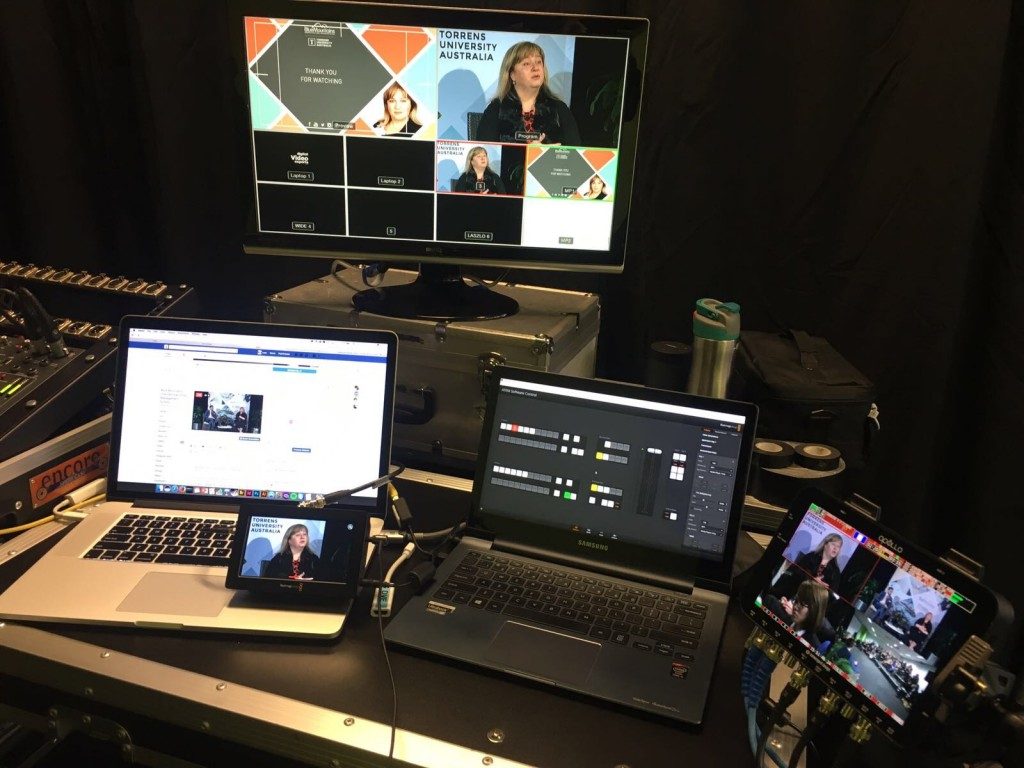 Look professional in front of thousands
Broadcast your next event to huge audiences via Facebook, LIVE. Connect with all your viewers and engage in real-time with live questions and answers. Perfect for panels!
Two or more cameras for on-the-spot editing
We switch live between multiple cameras live at the event. The result is just like a TV show!
Small or large production
We can tailor the equipment up or down, depending on your requirements and budget.
Get $ for your content
Let us show you how to monetise your content. We can make your live-stream accessible only to people who pay, with a simple Paypal account.
We're happy to answer any questions, any time
Drop in for a chat